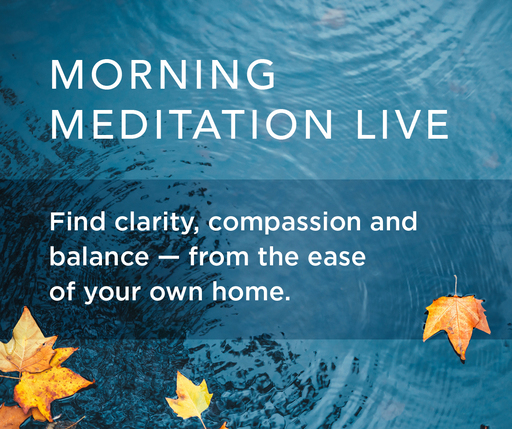 Join us Tuesday and Thursday mornings for a live 30-minute guided meditation.
It's free and open to anyone — invite your family, friends, and colleagues.
We all aspire to meet this moment with clarity and impact and to be here for ourselves and others.
Meditation can help you:
Recognize and strengthen your mind's innate capacity for clarity, and compassion, and strength.
Balance and ground yourself amid anxiety and fear.
Extend unconditional help to others.
The Morning Meditation Group is an online community that meets twice a week to explore how meditation can help us navigate these challenging times, our work, and our life.
We meet for 30 minutes every Tuesday and Thursday at 9:00 AM ET and do a guided meditation. The practices are accessible, no matter what your experience, background, or religion.
Jim Rosen, Catherine Pilfrey, Jim Infantino, Matthew Bellows, and other guest teachers lead the guided meditations.